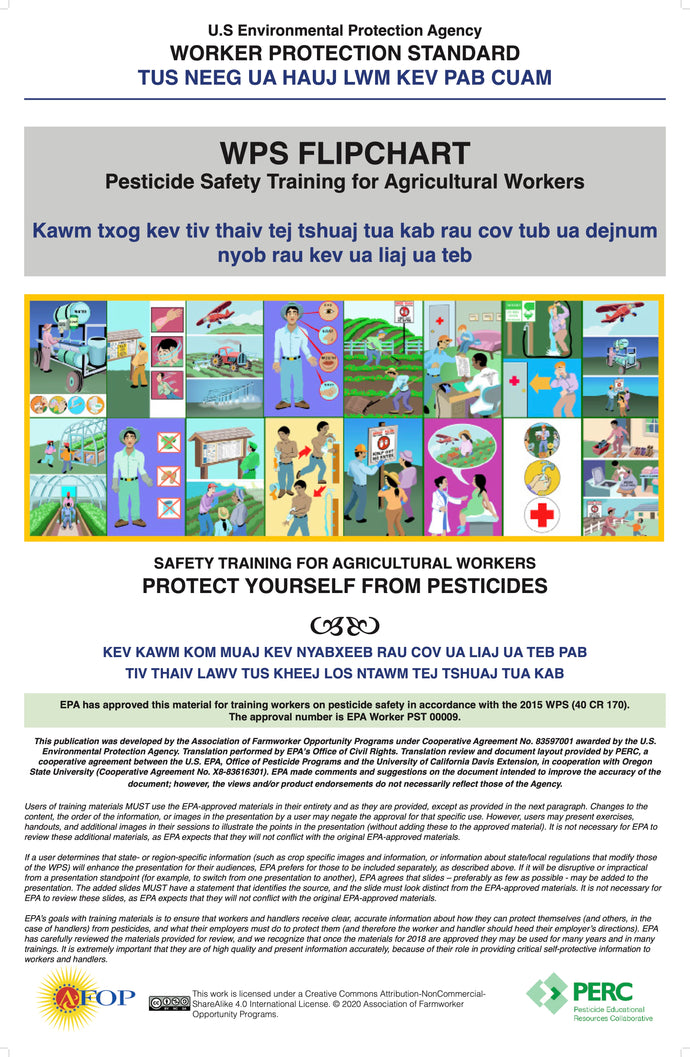 WPS Flipchart: Safety Training for Agricultural Workers--Bilingual Hmong/English
PERC
Regular price $35.00 Sale
Hmong/English Bilingual Flip Chart for Training!
Currently available in English/Spanish (AFOP), Haitian Creole/English (AFOP), Russian/English (PERC), Vietnamese/English (PERC), Hmong/English (PERC) and Chinese/English (PERC)!
 (Haitian Creole, Vietnamese, Russian, Hmong, and Chinese may take 3 extra days to ship)
Available for purchase with a black binder (for storage and display) or without!
This publication was developed by the Association of Farmworker Opportunity Programs. The EPA has approved this material for training workers on pesticide safety in accordance with the 2015 WPS (40 CR 170). The approval number is EPA Worker PST 00009.