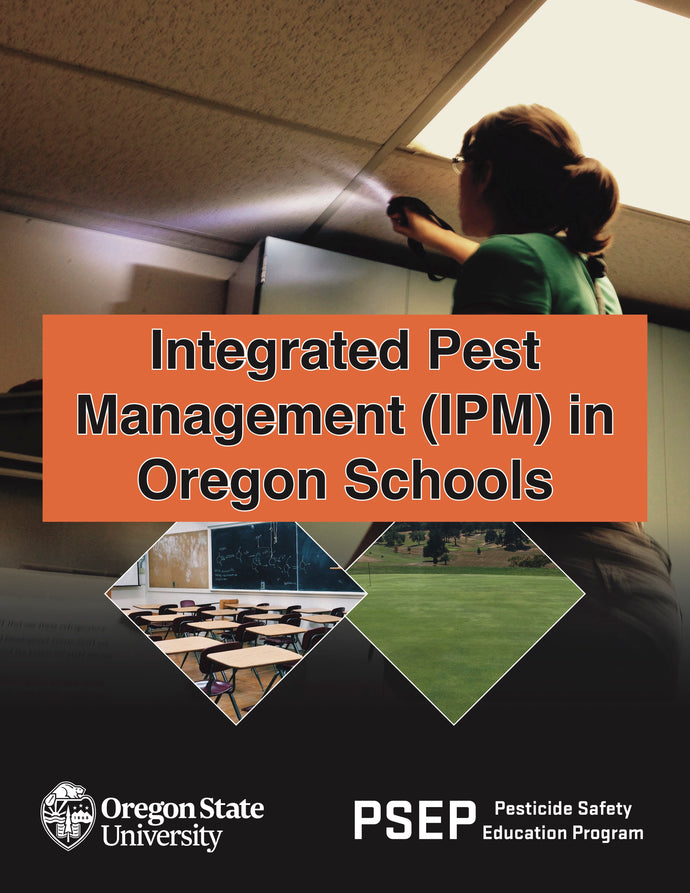 INTEGRATED PEST MANAGEMENT IN OREGON SCHOOLS (IPM) Manual
OREGON
Regular price $39.95 Sale
This manual is the study guide for those preparing to take the Oregon IPM in Schools exam to apply pesticides in Oregon schools. It will be an essential reference manual for designated school IPM coordinators and others directly involved in pest management in Oregon schools, especially those regulated under Oregon's IPM in School law, ORS 634.700-750.
It can also be useful to any school facilities maintenance staff, as well as pest management professionals, principals, teachers, child care providers, medical personnel, parents and others as they work together to implement IPM policies and practices in schools.
Those involved in day-to-day pest management in other sensitive sites, such as public parks, childcare centers, hospitals, retirement and nursing facilities, or prisons can also benefit from this manual.